Thanks so much for the beautiful skirt, top, cape and muff! Fabulous! Gorgeous packaging. Won't be the last thing I get!
Robyn, Australia
So in love and happy to find a shop carrying my favorite iconic clothes! Please keep making more items! Maybe try making the dress Marilyn's orange gown from Gentlemen Prefer Blondes and I would love you forever.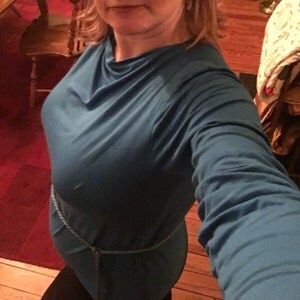 Step
So beautiful! Love the quality and fit, very impressed😊
Keara, US
Thank you so much for the beautiful dress. I will treasure it and wear it feeling like I am from that era. Absolutely gorgeous packaging, the fabric is amazing with just the right amount of detailing.
Donna, Australia
Such a beautiful suit and perfect deep matte red. Exactly as described but even better in person. I'm thrilled with it and already planning my next purchase. Brilliant service and gorgeous packaging too. Thank you so much!
Kate
Beautiful dress and fantastic fit. Another wonderful purchase from this shop!!!
aafalonis
Absolute pleasure to conduct business with! Thank you!
Brandon H
It's gorgeous! I never could have imagined EVER owning this whole outfit! Thank you Vintage Girl!
Robyn Ryan
Beautifully made. I will be back for more!!!
Anthony Berarco
Beautifully made, beautifully packed and presented ,and it is a gorgeous green. Fit is so flattering. Postage to Australia was really quick also. Highly recommend and will be buying more . also the broach that was added as an extra is amazing and sets it off so well. Thank you so much.
Binnyboo, AUS
Delivered quickly, impeccable packaging, great fabric, excellent sewing. Just top notch on every aspect. Will order more. Can't recommend enough.
Jerry, US
Absolutely beautiful dress and excellent tailoring. The dress was a perfect fit and true to the original. I highly recommend this shop.
Alicia, New York
I just wanted to say thank you so much for my lime green Pucci dress which arrived last week. It looks absolutely fantastic on and I can't wait to wear it. Your packaging and presentation is lovely and I am delighted to see that you are doing a whole range of Pucci dresses in lots of lovely colours. Your communication is excellent which gives me confidence in ordering again. I shall certainly be ordering again x
Jean, Sussex UK
Thank you so much for my pale blue top which arrived yesterday. I ordered it for my niece for her birthday and it made such a wonderful gift in the presentation box. Your love of the era is certainly reflected in your pieces. A big thank you x
Jean, Sussex UK
The most beautiful outfit I own. The quality is incredible and shipping was super fast. Thank you so much  ️ not my last purchase
Irina Kleist
Absolutely gorgeous!!! Perfect fit, high quality and superb service. I'm impressed.
Anne Heggstad
Amazing, beautiful dress that is sooo comfy to wear. Super quality and very, very good work. Excellent and fast service! Highly recommended.
Anne Heggstad
So classy and unique!! Got so many compliments!!
4dakota
The dress is perfect. It arrived on time and beautifully packaged. I wore it for my big birthday party and I looked stunning !
lorioc2